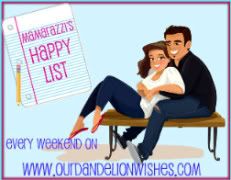 I wish everyone could see me right now. I am doing the happy dance while easily typing this post on my.......
NEW COMPUTER!!!!! Yes, HP finally did the right thing and replaced my 2/3 month old computer that never worked right and finally wouldn't work. After a HUGE, long ordeal with the company, which is a story in and of its self, they finally took my old piece of s*** and give me sometime that will work for a long time (fingers crossed) hopefully.
So now I have a lot of work to do on my blog since I can get it done in a timely fashion with this new computer - compared to the tiny, sloooooow notebook computer I had been borrowing from a friend.
I can't wait to start sharing recipes that I have been making and documenting with photos with all my followers, while I have been having computer issues.
My Mom's Meat Spaghetti Sauce

Homemade Nachos

Happy to say that my
Lindt Chocolate Giveaway
is going better than expected (which ends today 02-19-11 at 11:59pm MST). I have had more entries than I ever have on a Giveaway!
I have found a new candy love. I don't know if that is good or bad (good because it tastes awesome, but bad for the waist line). It is from
Blair Candy
. They are now carrying a new way to create a huge candy assortment for a great price. It is called the
Custom Candybar Box
. I think it should be called "A little piece of heaven". I ordered one of course and I am not disappointed!
My son's 7th Birthday Party was a hit! Thank God for Pizza Hut as everything was thawing outside and a HUGE mess - couldn't imagine the children in our small house.
It's makes me smile looking at how much fun they all had. It was a Good Mom Day that day.