What great news to receive on a Monday evening!!! Coffee-mate selected my blog post to be featured on their main website -
http://www.coffeemate.com/
Blog Talk. Hopefully it will be up on their site very soon! Keep an eye out for it.
I love to blog and touch others with my stories and recipes. I joke with my husband that I think I have found my new calling. Now if I only could make a living doing it :) Anyone have an suggestions???
I have attached my blog that I submitted to Coffee-mate (it is also listed under my other blog posting of The Smell of Autumn in the Air). I also included some new photos of this great Chai.
The Smell of Autumn in the Air...
Autumn is my most favorite season of all. I love watching the changing of the leaves from a brilliant green to the beautiful gold, red and brown. But the best part of leaves is waiting until they have all fallen down and you can crunch through them. I am smiling as I am writing this. It makes me feel like a child again.
My family also waits for this time of year to arrive because it makes me want to cook and bake all the time. They look with anticipation to see what I will be "whipping" up next. I love filling our house with all the scents of spices and aromas of food being created.
One recipe I love to make and enjoy myself is Chai Tea. After the house is quiet, and the boys are put to sleep. It is great to have a little "me" time. I love sitting down with a steaming mug of this mix. The sweet smell of the spices and velvety texture on my tongue is so relaxing.
The best part about this mix is it makes a great gift for the holidays. I love making extra when I create a batch to have on hand. I put the mix in glass jars and decorate them with seasonal ribbons and bows. I include instructions and the recipe. That way when I am invited to a Thanksgiving gathering or a Christmas party, I always have something homemade to bring along.
Go head try my recipe below and find some "me" time during the busy holiday season to enjoy.
1 cup Coffee-mate Original Creamer
1 ¼ cups Coffee-mate French Vanilla Creamer
1 Cup nonfat dry milk powder
2 ½ cups white sugar
1 ½ cups unsweetened instant tea (decaf if you don't want the caffeine)
2 teaspoons ground cinnamon
1 teaspoon ground cloves
2 teaspoons ground ginger
½ teaspoon allspice
3/4 teaspoon nutmeg
¼ teaspoon white pepper
1 teaspoon cardamom
Combine all the ingredients into a large bowl. Place a small amount of the mixture into a blender and mix until it is a fine powder. If you do not blend it into a fine powder – when the mix is used it will be grainy and the flavors will not be incorporated properly.
Use two rounded tablespoons of mix in an 8oz mug of hot water. If you like Chai Tea richer – add some scalded milk to the mug before the hot water.
I am now going to put my feet up with a big pair of warm slippers and sip on my steaming mug of Chai Tea...Ummmmmm. What a great way to end my busy day. It makes me drift off to the happy times I know we will be having over the busy holiday season head. Have a mentioned I love this time of year and experiencing it through the eyes of my children and with Coffee-mate in hand.
I am excited to say that I have entered this blog post to Coffee-mate as they asked me to submit a blog in regards to the holidays that may be featured in Nov or Dec of the Coffee-mate.com blog- Coffee Talk! It will be great if it is selected. I was asked because I am a Brew Crew Member. Wish me luck and watch the Coffee-mate.com blog - Coffee Talk and see if I make it.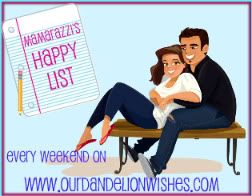 http://www.ourdandelionwishes.com/